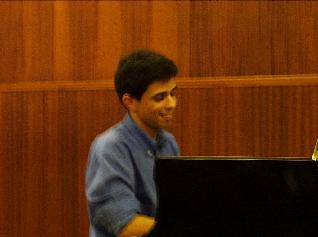 Myself on the piano...

Althought this page is not terminated yet,
you will find some photos and my (too) serious CV.

A small part of a transcription from
the great piansit Chick Corea
in postscript or gif.

There a photo of a concert given with the Doxae quartet at the Aiguillon 1999 festival (France).


And introduction to the TPSC project of Jean-Michel Achiary.